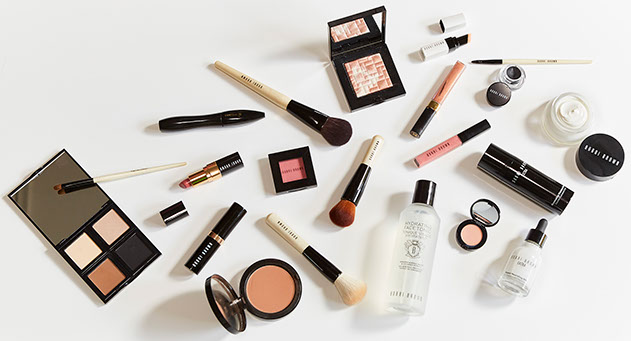 Art Dealer
Herold Fine Art
Jac helps her clients discover art they really connect with and has established herself within the art community with the reputation of representing very talented artists. Influenced by her love of travel, Jac has an eye for detail that allows her style to go beyond the expected. No day is typical for Jac. She might be at the framer, giving a presentation to a client or interior designer, at an artist's studio, or overseeing an installation of art purchased by her client. She's a wife, busy mom and a tennis player.
Dress code:
Jac prefers to wear soft, comfortable items and she especially loves to mix expensive with affordable pieces for that "high/low mix." When she finds items that she really loves, she'll stock them in several colors. Her daily uniform involves leggings, colorful sweaters and jackets and cute - yet comfortable - shoes. She doesn't mind investing in clothing and accessories that she knows will last, but she also loves everyday items from Target or GAP.
Favorite shops/brands/designer:
Big fan of:
Nancy Gonzalez handbags
On her wish list:
Chunky turquoise statement jewelry
New tall boots
The perfect pair of gold hoops
Daily Commute:
Although Jac begins her days working from her home, she also travels to meet in client's homes and offices, artist's studios and she makes regular trips to a favorite frame shop.
Morning beverage:
Coffee or kombucha tea
Vehicle:
Mercedes-Benz GLS450 SUV in silver
Listens to:
WRR 101.1 (Classical Music station in Dallas)
Workday:
Typical work routine:
Jac actually begins her workday the evening before by making her next day's to-do list. She begins each day early, spending the time to review that list and managing her Instagram posts before breakfast. Her workday routines vary based on client needs, her tennis schedule and her family needs.
Client meeting essentials:
Phone for pictures
tape measure
pen & paper
Job stress management:
Tennis / martinis
Happiest career moment:
When Jac makes an art love connection for her clients.
Desk drawer:
Jac prefers to spread her artist research and client papers out on her dining room table (which she likens to her really big desk) - where she works most when at home.
On her workspace wishlist:
More art.
Favorite office supply:
She also keeps a stack of scrap paper that she uses for to-lists and taking notes.
Software/app must have:
Windows Photo Viewer
Excel
Google (like everyone, everywhere)
Agenda:
Achieving daily goals:
Jac uses self-created tools to keep her mindful of all of the details of her work and life. These include her handwritten to-do list, her Excel spreadsheet, and her Word calendar complete with graphics inserted to highlight specific events.
Networking method:
Emailing, calling, and meeting with people. Ultimately, clients find her via word-of mouth.
Career advice:
Treat people how you want to be treated.
Non-profit organizations:
Follow Jac on Instagram.
Jac's Nancy Gonzalez crocodile handbag includes (click on links below for more info):
scrap paper (for taking notes)
Prada checkbook cover
tape measure
painter's tape
"I used to shop for
enjoyment. Now, there's
a goal in mind. I'm in
and out. I'd rather do
the art stuff, so I put
on what's comfortable.
I like the high/low mix.
I think it's fun if you
might have a $900
sweater and a
Target shirt."
Jac doesn't snack much, but she considers
her morning Kombucha tea really declicious
and healthy as well as a luscious honey
crisp apple.
Jac loading art into her Mercedes GL450, showing her consistent style of smart jackets with comfortable leggings. Jacket by Kate Spade, leggings by Massimo.
"I remember reading an article about Isabella
Rossellini saying, "If I like a pair of pants, I
buy one in every color." I love that. Now, when
I find something that fits great and I feel good
in, I buy multiples of it, too."
"Have you ever heard the Chinese saying, "Buy
right, cry once" or something to that effect? I
have a Nancy Gonzalez crocodile bag. I've had
that now for years. It's black, so I kind of don't
need anything else."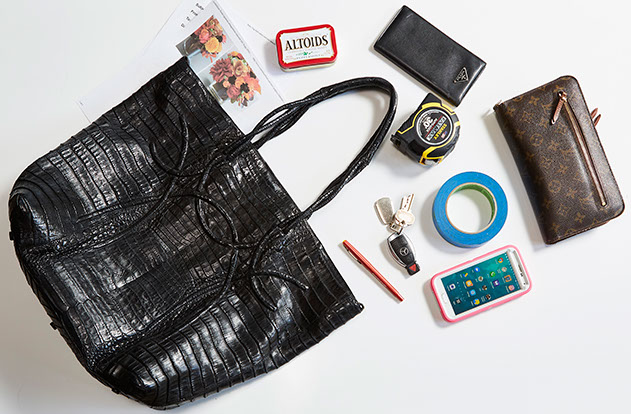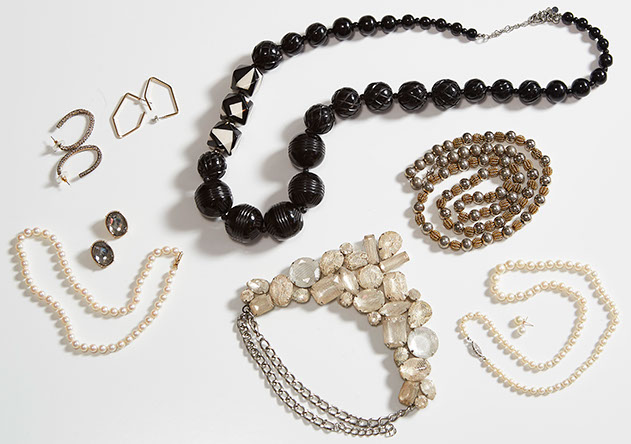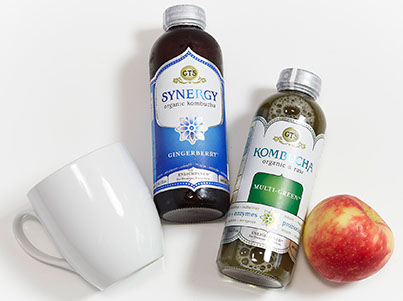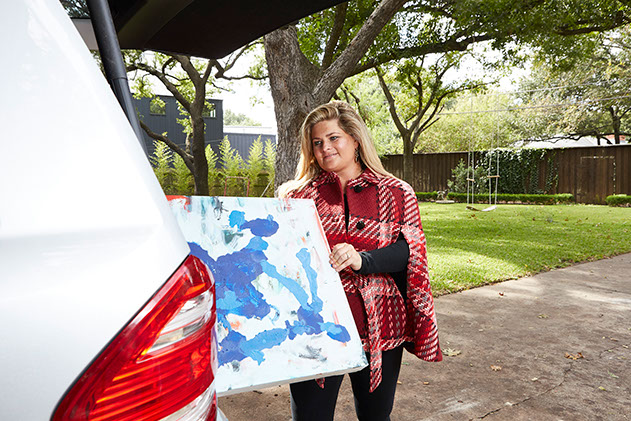 Jac's personal style is an elevated comfortable chic. She knows just the right mix of classic silhouettes combined with statement jewelry for a more interesting, artistic flair.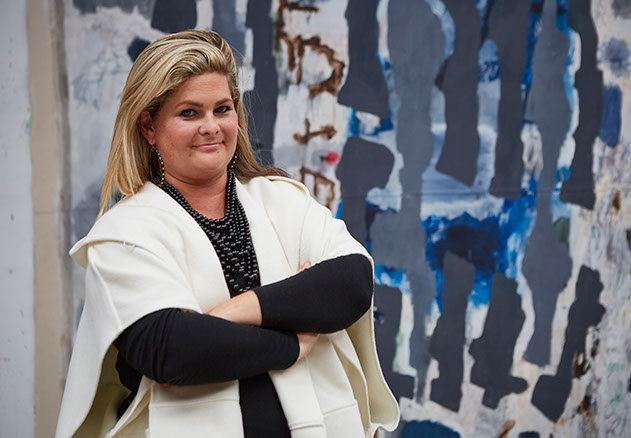 A glance of Jac going through process shots of works by artist Galen Cheney, who often cuts and combines canvas works into large-scale, collaged paintings.
Jac's daytime office in her dining room features If They Can Push Rain by Fort Worth artist Stephen Battle
along with these striking human figure outdoor sculptures by artist Mavis McClure.
She Was Tired Of The Constant Shit by artist Hannah Dean in Kristy's serene bedroom.
Paddleboat by artist Dennis Blagg in Kristy's dining room.
Jac with Fort Worth artist Stephen Battle in his studio.