Click HERE to learn more.

Paperclip
what does your desk say about you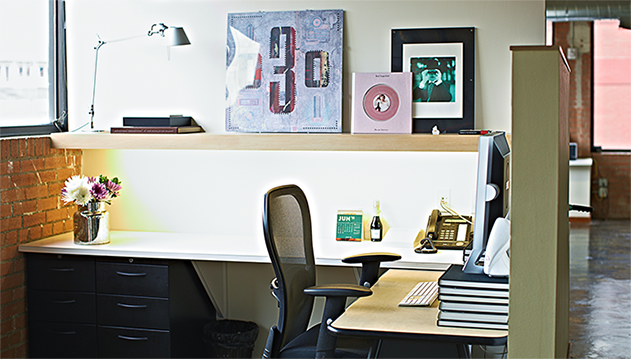 When we held the photo shoot at the MasonBaronet office for Holly Mason's profile, the entire office looked very clean and stylish. It gave the impression of having really cool people who are also very organized working there. They probably were aware that a photo shoot was going to happen while they were somewhere enjoying their Saturday, but having been there before to interview Holly - it looked the same: neat and cool. So, consider the impression your workspace makes when you're not around. Does it give the impression of an organized, top performer who leads a pretty cool life outside of the office? You never know which company leader might happen to notice your space (possibly looking for some report or project). Enhance your work reputation by leaving your space with items easy to find. Ensure there is something interesting about you such as a picture of a favorite vacation location or a small piece of art. Include a fun pen cup
or catchall bowl to keep the space tidy. Avoid adding too many personal touches because you don't want your space to appear cluttered. Neatness is key. It will also
be nice for you to return to once the long weekend is over.
Click HERE to learn more.